Still Collins
Still Collins PLUS
Still Collins PLUS
Still Collins incorporates the full spectrum of Phil Collins and Genesis music history. The voice, the sound and the arrangements are so close to the original, that even the die-hard Phil Collins fans have difficulty distinguishing the difference between the tribute and the original. "Close your eyes and you will think it is Phil" say the fans. Once you have experienced the band live, you will see that it's not just a cover-band but a supremely dynamic, entertaining, top-class show act of pro-performers paying tribute to the real thing. You can hear, see and feel the original spirit.
You have never seen Still Collins as good as this!
A selection of upcoming Still Collins concerts in top venues, will go by the name of "PLUS". These concerts will put into play some of the best loved surprises and specials that were featured in the 20 year Jubilee concerts:
In addition to performing the well-known Best of Phil Collins and Genesis tracks with a brilliant sound and a high sophisticated light design on stage the band is going to feature additional show elements. Sometimes this will include video content on big screens, sometimes guest artists, sometimes extra stage scenery and sometimes giveaways for the audience. On occasions where the logistics allow, all of the above will take place.
With more than 1500 concerts since 1996 Still Collins is the most successful Phil Collins/Genesis tribute band on the continent and were at the forefront of creating the new boom in tribute show culture which has been blossoming since the 90's.
The line up:
Sven Komp (Vocals)
Katja Symannek (Backing Vocals)
Uli Opfergelt (Guitar)
Wolfgang Braun (Keyboards and Backing Vocals)
Christoph Wüllner (Keyboards and Backing Vocals)
Markus Hartmann (Bass)
Martin Littfinski (Drums)
Stefan Marenbach (Sound) & Jürgen Lagemann (Light)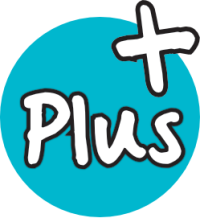 Upcoming Still Collins PLUS Concerts
Currently there are no events.